How do I decide if I want to keep our billing in-house or to outsource?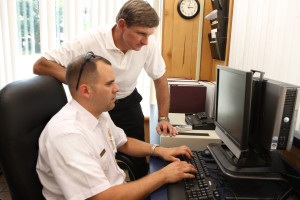 Because of the recent ICD-10 changes, many EMS services are considering whether they should keep billing in-house or if they should outsource. Typically, internal billing and collection departments do not perform well and tie up a lot of management and resources. Now is the time, with the extra costs required to bill ICD-10 and the risk of revenue loss, to ask yourself what the best route would be for your service.
When considering whether you should outsource your billing or not, here are a few questions to ask to give you a better idea if this is the right choice for your service:
Compliance– Do you have concerns about audits, allegations of fraud, mistakes, or internal whistleblowers? It can be a death knell for EMS services if they are placed on a pre-paid audit.
Education costs– Do you have money in the budget to re-train your billing department on ICD-10 coding? Many services' billing departments lack the expertise to effectively bill claims, and now everyone will be required to undergo extensive new training.
Software costs– Has your billing software been upgraded to be ICD-10 compliant?
Staffing resources– Do you have turnover of qualified personnel? Could your staff be better utilized doing other tasks?
Management– Is your billing and collection department a difficult area for you to monitor and manage? Do you or your staff have a good understanding of the complexity of insurance billing and the many state and federal regulations?
Reimbursement– Many services do not realize how much money they are losing because of improper coding or lack of follow-up. Most EMS services enjoy a 10-25% increase in their reimbursements, after the cost of the fees to outsource. What would an increase mean to your budget?
Whatever you decide to do with your billing, the key to making a good decision is to understand your internal billing and collection process well enough to intelligently evaluate a potential vendor's proposed processes and services.
Call Omni EMS Billing Services anytime for anything. Oh and there is no charge for the call…it's our honor to talk to you!