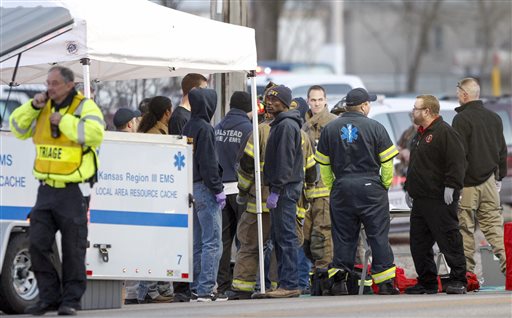 A response from the following article:
"It will never happen here." That is what residents of the small close-knit community of Hesston, Kansas thought before the events of Feb, 25th 2016. But the unthinkable did happen. Armed gunman, Cecil Ford, stormed a local factory, killing 3 people and wounding 14.
You just never know what tragic events will occur in your community. Even in a quaint Kansas town with a population counting less than 4,000 people, citizens are not protected from these occurrences. As an EMS provider, we sometimes fall into a false sense of security and believe the tragic events that occur in other locations will not happen in our own communities.
EMS agencies must strive to develop those "what if" response plans for their staff. They should also work with law enforcement, community officials, and other emergency agencies to develop integrated response plans and implement joint training to be better prepared for mass violence or tragedy.
Response Plan points that need to be discussed within this meeting include:
Incident Command System
Communications plan
Role of medics (tactical team, swat team…)
Mutual aid plans
Getting all emergency leaders together seems to be challenging for some communities, however, there is great value in regular meetings. Besides providing the space to formulate and refine a Response Plan, these meetings enhance community professional relationships resulting in a more enriched and prepared community.
I wish to say thank you to all the emergency responders on the scene at Hesston, Kansas. There was excellent coordination and communication by all.